Tipps
Cycling
We have often been asked about bicycles in our vacation houses. As we are offering almost anything you might think of in our vacation rental homes to please our guests, of course there is a reason why we do not supply any bicycles in our vacation houses Caribbean Island Deluxe and Grand Deluxe, although we really love to bike. We have already biked several thousand miles in Cape Coral and the area close by, sometimes about 800 miles within less than a 2 weeks stay, i.e. we really know what we are talking about important points regarding riding a bike in Cape Coral.
There are several things you should realize:To have fun riding a bicycle you should have a bike that fits you and spare tubes (especially in Cape Coral and the area around). As our main target is to rent vacation houses but do not also own a bike rental company we might not be able to have always the right bike in the vacation homes. A bike needs maintenance like everything you use. This is something that will be best supplied from someone who is always around. Cape Coral is a large city, area-wise the 4th largest in Florida, larger than Tallahassee, Orlando and even Miami. There are many areas that are perfect for a good and long convenient ride whereas there are areas where it is almost impossible to ride a bike and having fun. You should know that you also always have to be prepared to get a flat and to know what to do then.
You might wish to know where to get the right bike for you, which is well maintained and where to find the best places for you to ride the bike and where to get extra tubes. Whether you just want to make a nice slow afternoon ride or if you prepare intensively for a race for which you even need a road bike there is the right place for you who supplies everything about bikes close to our houses:
Paradise Bicycles
1712 Del Prado Blvd. South
Cape Coral, FL-33990
Tel: (239)-772-2453
Please call them upfront, mainly they have rental bikes in their store in Fort Myers and get a bike over for you when you explain which kind of bike you wish to rent.
Jonathen and his very experienced, friendly and helpful team will be please to support you!
The motto of Jonathen brings it on the point: "If the shit hits the fan, it is always good to have someone to get you out!" Everyone who has ever had a problem with a bike not knowing what to do and how to solve the problem will know what is meant. Should you wish to rent a road bike it is always recommended to make a reservation by e-mail or over the phone in advance to have the right size bike ready for you for your vacation. In Fort Myers Jonathens wife Lynne has next to their Paradise Bicycles store a bicycles place for women called Go-Girl Cycling. They even have every mont a womens ride. Both Fort Myers stores are opne every day, even on Sundays and are located at 9377 6 Mile Cypress Pkwy #135, Fort Myers, FL 33966, (239) 938-0060.
GO-Girl Cycling in Ft. Myers is a very special bike-store - for women!
You get a great support, whatever question you have about bikes and everything that has to do with convenient and safe way riding a bicycle. No matter how experienced you are, this store is for beginners and for experienced bikers. Once a month there is an organized event where yoo can decide to ride 15 or 30 miles. There is even a rest station where you get some food, like bananas, sandwiches, Power Bars, Gatorade and water. Starts and finish is at Go-Girl Cycling, next to Paradise Bicycles and here are also refreshments, fruits and sandwiches waiting for you after the ride.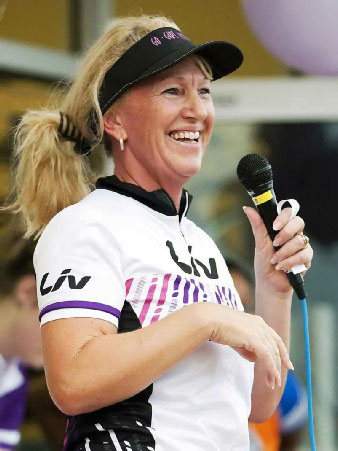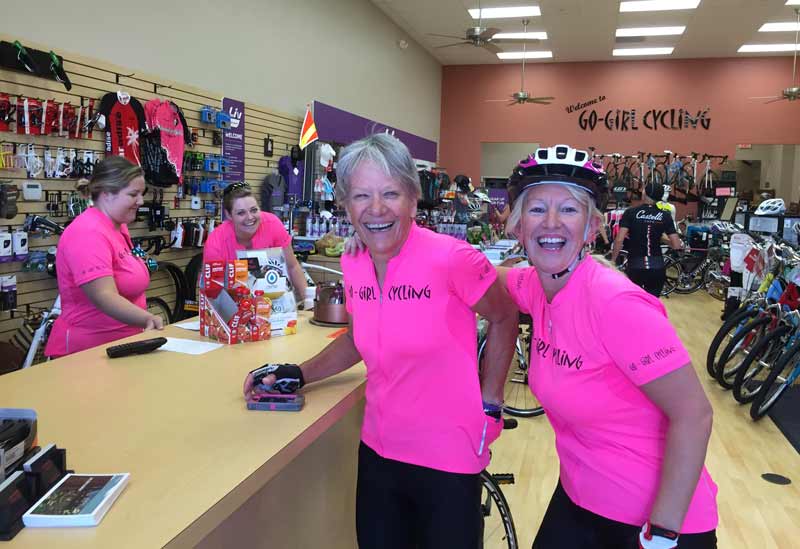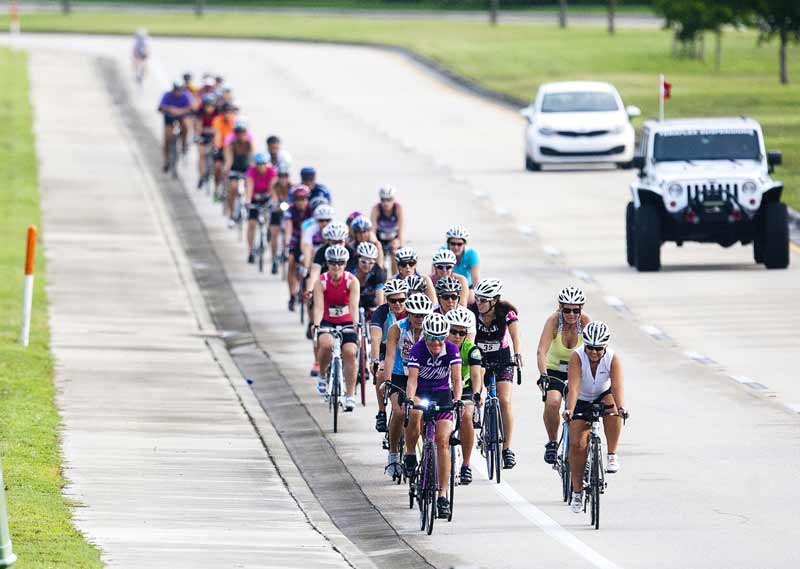 Sun Splash Waterpark in Cape Coral