Location
If you get to Florida by aircraft you can easily get to our privately owned luxury vacation house in Cape Coral, Florida, in only 30 minutes from Southwest Florida International Airport (RSW), Fort Myers! There is no hassle regarding any shuttle bus transfers from and to the airport – you take over your rental car directly at the International Airport in Fort Myers! This makes vacationing easy! The ride from Miami Intl. Airport or the Fort Lauderdale Airport is only 2.5 h. If you arrive at Orlando Intl. you need approximately 3.20 h to get to our Caribbean Island Dolphin View in Cape Coral.
Do not miss to scroll down on this page to see a list showing distances to or from our vacation home in Cape Coral, Florida. To restaurants about 2 -2.6 ml. To the movies Marquee Cinemas - Coralwood 10, 2301 Del Prado Boulevard #900 and fitness centers only a few minutes! There are several golf courses in the area.
Location of our vacation rental house from a boater's view and further
information for guests who intend to rent a boat - we can recommend a boat rental company, just ask:
The ride to the Caloosahatchee River takes from our vacation rental house
Caribbean Island Dolphin View 2-3 minutes only.
Cape Coral is cradled between the Gulf of Mexico and "The River" a part of the Intracoastal Waterways - the real name is Caloosahatchee River. A string of Florida's barrier islands are like a shelter for Cape Coral, which is worldwide known as a boater's and golfer's paradise. In the tropical backyard of your splendid getaway, there are pristine and endless beaches as well as untouched nature. World-famous shelling beaches e.g. of Sanibel and Captiva Island and unique - mostly uninhabited -islands like the "Ten Thousand Islands" are waiting for you.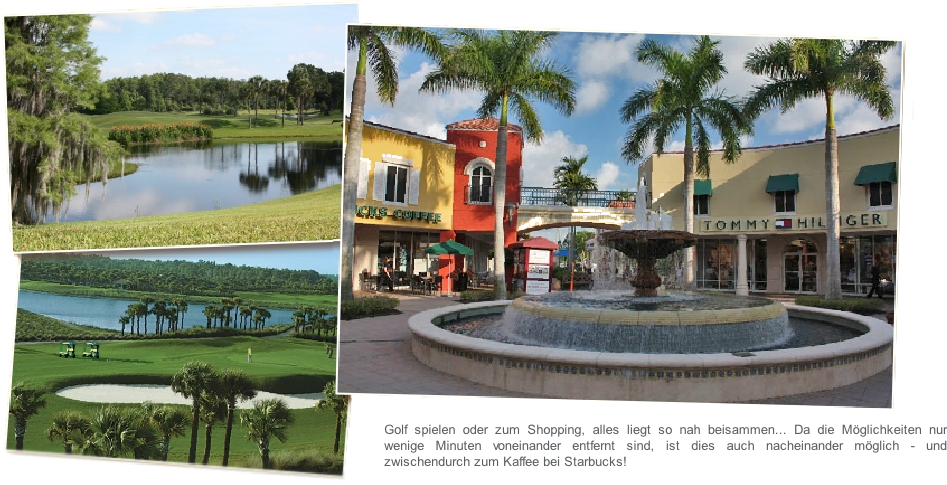 Distances from the Caribbean Island, Cape Coral:
Distance from Caribbean Island, Cape Coral:

Miles

Kilometers

Travel Time

Closest ... starting with good to know places in the area


 
 
 

Restaurants are about 1.7 ml = about 30 minutes walk. The beach is by car less than 15 minutes, 6.5 ml ride. You rech  by car in 1.5 ml/4 minutes.

1.7

2.7

0:07

Coralwood Shopping Mall, incl. Fitness Center + Marquee Movie Cinemas

1.7

2.7

0:07

Midpoint Bingo

1.5

2.4

0:04

Cape Coral Beach

6.5

10

0:15

Publix Supermarket, Coral Pointe S.C.

2.8

4.5

0:07

Florida Everblades/Hertz Arena

20

32

0:32

JetBlue Park- baseball park Red Socks


16

25.8

0:27

 
 
 
 

AAA, 2516 Colonial Blvd, Fort Myers

7

11

0:11

Cape Canaveral

221

356

4:00

Captiva Island

31

50

1:02

Cape Coral Beach

5

8

0:10

Cape Coral Yacht & Racquet Club

5

8

0:10

Cape Coral, Midpoint Shopping Center

2

3

0:05

Cape Coral, Sun Splash Water Park

6.7

10.7

0:14

Chrystal River

218

351

3:30

Clearwater Beach

147

237

2:30

Daytona Beach

232

373

4:15

Ellenton, Prime Outlets*

92

147

1:35

Estero, Miromar Outlets*

20

32

0:34

Estero, Coconut Point Mall (mit einem Apple Store)

19

30

0:33

Fort Myers Beach

14

23

0:23

Fort Myers, Bell Towers Shops

 11

18

0:17

Fort Myers Downtown - Historic Distric

11

18

0:22

Fort Myers, Edison & Ford Winter Estates

9

14

0:17

Fort Myers, Gulf Coast Town Center Mall

 17

27

0:33

Fort Myers South West Florida Intl. Airport

16

26

0:29

Sanibel Outles (formerly Tanger Mall), Fort Myers*

11,5

18

0:20

Fort Lauderdale

145

223

2:20

Jacksonville

335

539

5:20

Key West

307

494

5:25

Key Largo

210

338

3:25

Kissimmee

168

270

3:15

Manatee Park, Ft. Myers

16

26

0:27

Miami Intl. Airport

159

256

2:30

Naples

48

77

0:55

Naples, Corkscrew Swamp Sanctuary

 52

84

1:05

Orlando Intl. Airport

177

285

3:20

Palm Beach

136

219

2:40

Sanibel Island, J.N. "Ding" Darling National Wildlife Refuge

22

35

0:40

St Augustine

280

451

5:00

St. Petersburg

125

201

2:00

Sarasota

91

146

1:30

Sunrise, Sawgrass Mills (at Fort Lauderdale) - Floridas largest Outlet Mall > 350 stores and outlets*

132

212

2:05

Tampa

141

227

2:15

Tallahassee

408

657

6:10

 

 

 

 

 

 

 

 

 * = this is a MUST SEEN for "eager" shoppers
Access to the house - How to use the Key Lock Box
The Code will be changed with every rental. In the afternoon on the day you will arrive the key will be deposited in the key lock.

Move the numbers of the combination lock and set them as you know it from using a lock from a Samsonite suitcase.
Push the black bar (which is on the left from the figures) downwards.
The entire grey-colored front will open mechanically.
After you opened the door, please put the key back into the box (this way the key is always available - you can easily lock yourself out when you leave the house through the garage), close the key lock box, change the numbers showing the current code to avoid anyone else might have access and draw down the cover above the combination
Endangered or threatened species like burrowing owls, gopher tortoises, manatees, dolphins, pelicans, and a lot of other rare water birds like roseate spoonbills and American bald eagles – the national bird found their homes in this area. Whether you enjoy water sports, like golfing, or get up early to see the sunset in this inviolated wildlife and nature loving it quiet - on this vacation you will be able to fulfill your dreams. Fort Myers and Cape Coral offer some of the best golf in the area. Get a chance to try top-rated championship courses providing players of all skill levels with a pleasurable and challenging round of golf. More relaxed "executive" courses are also easy to find. The median age of Cape Coral's inhabitants is 42 years only. Reckless vacationers of all ages find a lot to see and to do in and around Cape Coral and Fort Myers, also called the City of Palms. The Red Sox JetBlue Park at Fenway opened in March 2012 and since then it is home of the Boston Red Sox during their Spring Training season. JetBlue Park is the home field for the GCL Red Sox, who play in the Rookie-level Gulf Coast League during the summer.
Visit Cape Coral's Sun-Splash Waterpark - for young and adults – just a few minutes from our vacation rental houses in Cape Coral, Children's Science Center, Mike Greenwells Family Fun Park or the Imaginarium or Thomas Edison and the famous Henry Ford's Winter Estates in Fort Myers, FL There are many shopping malls and outlet malls. Outlet-Malls: The famous Miromar Outlets is the largest in Southwest Florida. The Sanibel-Outlets feature also a wide range of stores. Information about riding times and distances is listed further down. Cape Coral and the area offer very good food. You do not even have to leave Cape Coral as there are plenty of very good-rated restaurants. Some places and clubs provide live music. You should also know that Cape Coral is one of the safest cities in all of Florida. Many repeating guests cannot fail. Do not miss reading the reviews. Stay in Paradise in the luxury vacation rental house Caribbean Island Dolphin View in Cape Coral! Playing golf and shopping in the outlet mall on one day... Anything is possible as everything is that close. - There is even time left to get a good coffee or hot chocolate at Starbucks!

You reach the Gulf and the islands pretty quickly from the Caribbean Island Dolphin View. NO lock has to be passed if you head by boat from our vacation rental houses to the Gulf of Mexico. This is important information regarding the perfect location of this vacation home for boaters. If you rent a home from which you have to get through the lock you have to expect a waiting time and if it was closed for several days due to repairs you could not get out to the Gulf at all. The chance to see dolphins when you ride to Sanibel / Captiva Island is almost 100% and there are often Manatees to watch. You can even watch them in our canal where they are playing sometimes even underneath or next to our boat dock.
If you consider renting a boat and have any questions, do not hesitate to contact us either by e-mail or by phone. We are going to inform you about everything you wish and need to know and help you find the boat that meets your requirements. Do not miss the chance to see dolphins, manatees, bald eagles, and other wildlife. Set the anchors at pristine beaches, enjoy lunch in a nice waterfront restaurant, or have a picnic at the boat. We are going to let you know where to go and how easy it is to enjoy a beautiful day in "boaters paradise", Cape Coral. You do not need any boat license and will get very good boat instructions to have enjoyable and safe boat rides. There is additional information under the menu Boats on this website on top.
Florida, the well-known Sunshine State offers plenty of days of sunshine and is also famous for family-friendly attractions like Walt Disney World, Sea World, Universal Studios in Orlando, Busch Gardens in Tampa, and last but not least the Kennedy Space Center on the East coast. Florida has many more features besides Flipper- , Shamu-Shows, and roller coasters in the theme parks.